Has the Internet Killed Black Friday?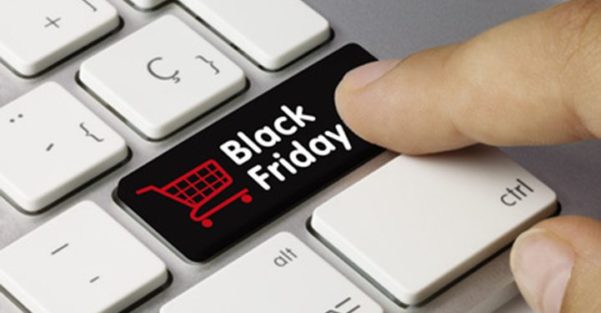 "Black Friday" is a holiday that takes place the day after Thanksgiving every year, and has been known to be the biggest shopping day of the year as well.
With Christmas, the time of gift giving, right around the corner from Thanksgiving, Black Friday is crucial for big savings for consumers and big sales for businesses.
Stores begin to advertise their Black Friday deals as early as November 1st to get customers excited for the big shopping day. As you can imagine, with all these huge savings, there are also huge crowds that start to form long before the stores are even open to ensure first dibs. These chaotic crowds often result in incidents such as customers being trampled, physical fights, and even items being "stolen" from one another.
Most sales are still taking place in stores, but online sales are on the rise.
According to the National Retail Federation, last year there were approximately 102 million shoppers in stores over the Thanksgiving holiday weekend, having decreased from the 147 million in 2012. Retailers like Target, Walmart, and Amazon begin kicking of their holiday discounts online several weeks in advance to Black Friday. The amount spent over the course of the holiday period is expected to reach $655.8 billion this year, with about a 10% increase of online shopping, totaling to as much as $117 billion.
So how can retailers fight the online shopping rage while still making the most of technology to make the Black Friday shopping experience a little easier? 
A look into the future of  Black Friday shopping may look something like this:
Stress-free stores: Physical stores will stand their ground for those who are courageous enough to venture out on Black Friday, but the stress of the roads and parking lot may be significantly reduced. Uber and other similar services are on the rise, which could allow shoppers to skip the frantic parking spot search and traffic jams while still getting those in-store deals. The long lines and stress of checking out could also be reduced. Stores could identify you and your buying habits by your smartphone once you've entered the store to guide you in your shopping experience. "On-the-go" payment methods are already making an appearance in big cities and could soon spread all over the world, using a mobile app to automatically charge you for your purchases as you leave the store.
Virtually painless purchases: Future Black Friday would offer an alternative option to navigating through the aisles through a virtual reality headset, which can transport the shopper to a virtual retail warehouse. Shoppers will have the ability to "Black Friday shop" from the comfort of their own home, examining products, checking reviews, and chat with staff and other VR shoppers.
The new wave of retail events…
Technology is transforming now, which can be frightening, exciting, and fantasy, all in one. Digital transformation comes along with our upgrades to technology, allowing retail stores to access the latest software and to use the latest WiFi access points.
Online services are becoming more and more accessible for shoppers due to these transformations. The online world of all things is spreading like wildfire in today's world, with more cities becoming "smart" cities. Retailers that have taken advantage of our technology and mastered the art of using it to it's full potential have already left their not-so-technologically-inclined competitors in the dust. All of which continue to shape the future of the Black Friday shopping experience.  Thus, it's likely that Black Friday shopping won't ever die, but will also transform to keep up with the changing times. Or at least it must do so, if its survival is to be secured.