Kevin Hodes, CEO of Credit Card Processing Company Swypit, Hits Amazon Best-Seller List With Professional Performance 360 Special Edition: Success, Second Edition
Kevin Hodes ranked on the Amazon.com best-seller lists with the new book, Professional Performance 360 Special Edition: Success, Second Edition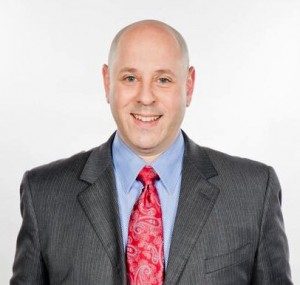 Frisco, TX – Sept 27, 2018 – Kevin Hodes, CEO of Swypit, has joined a select group of business experts and entrepreneurs from around the world to co-write the book, Professional Performance 360: Special Edition: Success, Second Edition! The book also features content from JW Dicks, Esq. and Nick Nanton, Esq., international Best-Selling Authors® and marketing experts. The book was published by CelebrityPress®, a leading business book publisher that publishes books from ThoughtLeaders® around the world and was released on September 6, 2018.
On the day of release, Professional Performance 360: Special Edition: Success, Second Edition reached best-seller status on Amazon – reaching as high as #38 in the "Direct Marketing" category. The expert information shared in Hodes' chapter, "Honesty, Integrity and a Determination to Succeed," has helped the book reach optimal best-seller placement and will help readers gain similar success in their endeavors.
CelebrityPress® describes the book as a compilation of experiences (both successful as well as those to avoid) to help others better understand the prerequisites of success.
The careful selection of CelebityExperts® mentioned in this book highlight the qualities that are required to achieve goals–regardless of their nature. The reader may note that it is no different mindset to set aspirations for lofty goals or down-to-earth ones. In fact, some experts need to work their way up to higher goals while others have a mindset to go for broke–and both make it work!
Among the main drivers in high achievers are: knowledge, goal-setting, planning, perseverance, passion and action. While finance is not to be ignored, entrepreneurs and 'doers' do not allow this element to destroy their dreams, and merely factor it into their plans. Success becomes a habit and a precious quality to share with all who wish to achieve.
After such a successful release, Kevin Hodes will be recognized by The National Academy of Best-Selling Authors™, an organization that honors authors from many of the leading independent best-seller lists.
Click HERE to order a copy of Professional Performance 360: Special Edition: Success, Second Edition.
A portion of the royalties earned from Professional Performance 360: Special Edition: Success, Second Edition will be given to Entrepreneur's International Foundation, a not for profit organization dedicated to creating unique launch campaigns to raise money and awareness for charitable causes.
About Kevin Hodes:
For nearly two decades, Kevin Hodes' company Swypit has taken pride in bringing honesty and integrity to the world of credit card processing.
Swypit aims to be more than just another service. Their goal is to become a trusted partner, helping to positively impact the merchant's bottom line. In an industry rife with providers more focused on selling or leasing equipment than building relationships, Swypit is different. They ensure customers always know that they are more than just a number.
Swypit provides world-class service as well as some of the most competitive rates in the industry. How much do their terminals cost? Nothing! The company provides merchants with credit card terminals, discounted point-of-sale and even cash advances to customers they choose to partner with… no catch.
Owner Kevin Hodes is a three-time Expy and Telly Award winner as well as a three-time best-selling author. He has been involved in two documentary films as Executive Producer for, "Maximum Achievement, The Brian Tracy Story" and "Getting Everything You Can Out of All You've Got: The Jay Abraham Story." His expertise in the credit card processing industry is frequently sought out from all over the country and has been featured on NBC, ABC, CBS, FOX, and Entrepreneur.com. You can see Hodes and his new TV show, The Swypit Show, on the Ambitious TV Channel now streaming on Roku and Apple TV. You can also listen to his "Whatdaheck" radio show, Thursdays from 10-11am central, on KVGI Radio. Staying active in the community and giving back is important to Hodes, which is why direct profits from Swypit go back into many community organizations, with his primary focus being The American Fallen Soldier Project.
You may obtain further information about Frisco, Texas-based Swypit by visiting the website: www.swypit.com or by calling: 1-877-379-9748.
About CelebrityPress® LLC:
CelebrityPress® LLC is a leading business book publisher that publishes books from ThoughtLeaders® around the world. CelebrityPress® LLC specializes in business anthologies, among various other types of titles, and has published books alongside Jack Canfield, Brian Tracy, Dan Kennedy, Dr. Ivan Misner, Robert Allen, Michael Gerber, Tom Hopkins, and many of the biggest experts across diverse fields. CelebrityPress® LLC focuses on helping its authors grow their businesses and their personal brands through book publishing; the organization has successfully helped launch thousands of best-selling authors® to date. 
Learn more at www.celebritypresspublishing.com
###
Contact:
Lindsey Driggers
Dicks + Nanton Celebrity Branding Agency®
800-980-1626