Kevin Hodes, CEO of Credit Card Processing Company Swypit, Publishes New Article About Decision Fatigue and Impact on Business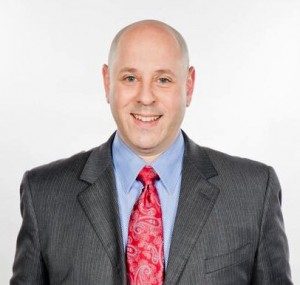 Frisco, TX – July 23, 2018 – Kevin Hodes, CEO of Swypit has published a new article entitled "A Different Kind of Fatigue: The Impact of Decision Fatigue on Business." In the article, Hodes talks about decision fatigue—what it is, the effect it has on business, and how to combat it.
As Hodes acknowledges in the opening of the article, it can sometimes feel as if our lives are consumed by decisions. This alone is stressful enough. Adding to that stress, however, is that we can't help but wonder if these decisions are always right or best for ourselves and our business.
Hodes goes on to say that second-guessing our decisions is a natural thing for all of us. On the other hand, he shares, "Recent studies have shown it isn't just slight insecurity, or mild anxiety about making the right or wrong decision, that makes us feel this way. And it might not just be a 'feeling' at all. It just may be this little thing called 'decision fatigue'."
He elaborates on exactly what decision fatigue is, explaining, "Decision Fatigue is the worsening quality of decisions made by an individual after a long session, or period, of decision making."
Hodes then gives a few examples of the impact of decision fatigue such as judges in court making harsher and poorer decisions later in the day. Furthermore, consumers often make less-wise choices when they have begun to tire or become exhausted from "upline" choices.
To close out the piece, Hodes gives the scientific basis for decision fatigue, which is based on psychologist Roy F. Baumeister's theory of 'ego depletion'—the idea that we have limited willpower so when we use up what we do have, we will make not-so-great decisions from that point forward. Yet, he counters, we can't just stop making decisions. Thus, he provides three ways to help counteract the aspects that contribute to decision fatigue.
Specifically,
You can read the entire article here: http://swypit.com/a-different-kind-of-fatigue-the-impact-of-decision-fatigue-on-business/
About Kevin Hodes:
For nearly two decades, Kevin Hodes' company Swypit has taken pride in bringing honesty and integrity to the world of credit card processing.
Swypit aims to be more than just another service. Their goal is to become a trusted partner, helping to positively impact the merchant's bottom line. In an industry rife with providers more focused on selling or leasing equipment than building relationships, Swypit is different. They ensure customers always know that they are more than just a number.
Swypit provides world-class service as well as some of the most competitive rates in the industry.  How much do their terminals cost? Nothing! The company provides merchants with credit card terminals, discounted point-of-sale and even cash advances to customers they choose to partner with… no catch.
Owner Kevin Hodes is a two-time best-selling author and the Executive Producer of, "Maximum Achievement, The Brian Tracy Story." His expertise in the credit card processing industry is frequently sought out from all over the country and has been on NBC, ABC, CBS & FOX.  Staying active in the community and giving back is important to Mr. Hodes – he is an avid supporter of helping families of fallen soldiers with The American Fallen Soldier Project.
You may obtain further information about Frisco, Texas-based Swypit by visiting the website: www.swypit.com or by calling: 1-877-379-9748.