Kevin Hodes, CEO of Credit Card Processing Company Swypit, Publishes New Article Describing the Benefits of Listening to Customers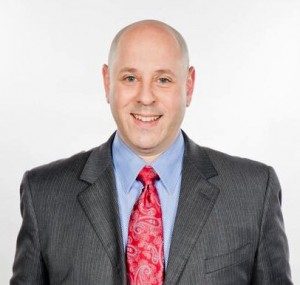 Frisco, TX – January 14, 2019 – Kevin Hodes, CEO of Swypit has published a new article entitled "6 Things That Happen When You Listen to Your customers." In the article, Hodes talks about the value of listening to customers for businesses.
Listening can seem like such a simple thing to do. Yet, not doing it well can be one of the reasons many relationships fail.
This is true, says Hodes, whether those relationships are personal or professional.  Thus, Hodes asks why we don't then spend more time and give more attention on listening to what our customers want and need from us. He adds, "And if we aren't good listeners, why aren't we actively trying to become better?"
Hodes suggests the answer to this question is that we really don't understand what we truly get from the practices of listening to our customers or clients. He elaborates, "Maybe without that insight, the motivation just isn't sufficient."
In the remainder of the piece, Hodes provides that motivation in the form of six positive benefits we can often enjoy simply by listening to our customers. Examples include that we learn what they really want so that we can give it to them, we learn what they don't want so that we don't waste our time on things that don't matter in their mind, and we learn what they will accept and still be satisfied or better.
You can read the entire article here: http://swypit.com/6-things-that-happen-when-you-listen-to-your-customers/
About Kevin Hodes:
For nearly two decades, Kevin Hodes' company Swypit has taken pride in bringing honesty and integrity to the world of credit card processing.
Swypit aims to be more than just another service. Their goal is to become a trusted partner, helping to positively impact the merchant's bottom line. In an industry rife with providers more focused on selling or leasing equipment than building relationships, Swypit is different. They ensure customers always know that they are more than just a number.
Swypit provides world-class service as well as some of the most competitive rates in the industry.  How much do their terminals cost? Nothing! The company provides merchants with credit card terminals, discounted point-of-sale and even cash advances to customers they choose to partner with… no catch.
Owner Kevin Hodes is a two-time best-selling author and the Executive Producer of, "Maximum Achievement, The Brian Tracy Story." His expertise in the credit card processing industry is frequently sought out from all over the country and has been on NBC, ABC, CBS & FOX.  Staying active in the community and giving back is important to Mr. Hodes – he is an avid supporter of helping families of fallen soldiers with The American Fallen Soldier Project.
You may obtain further information about Frisco, Texas-based Swypit by visiting the website: www.swypit.com or by calling: 1-877-379-9748.