Kevin Hodes, CEO of Credit Card Processing Company Swypit, Publishes New Article Detailing How to Combat Shopping Cart Abandonment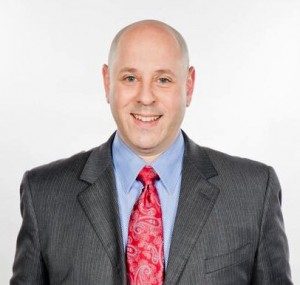 Frisco, TX – February 20, 2018 – Kevin Hodes, CEO of Swypit has published a new article entitled "Beating Online Shopping Cart Abandonment… Stop Sales from Sliding Down the Drain." In the article, Hodes reveals tips for mitigating the possibility for shopping cart abandonment for online stores.
Hodes begins the article by discussing potential reasons customers abandon their shopping cart before making a purchase. He goes in to detail about five specific causes including:
They are not sure if they really want the product or service
They are not sure if the product or service is priced right or is a good value
They want to comparison shop
They get busy and forget something is in the cart before leaving the site
The customer simply changes their mind about the purchase or purchasing from you
Yet, he counters, even though some of these reasons seem difficult to combat, that is not necessarily the case. As Hodes says, there are, "2 basic, yet impactful, tips for reducing shopping cart abandonment or recapturing sales that had the potential to be lost through shopping cart abandonment."
The first that he outlines is addressing objections to your product or service in advance. Specifically, "What might your customers be thinking before they decide to make a purchase? Think about this. Do you think they might have questions or concerns about whether the purchase will do or accomplish what they desire? Whether 'the price is right?' Sit down and think about all these possible objections. … if you have done the thinking in advance, you can combat those hesitations with information that is right there in front of them and sets their mind at ease."
His second tip goes into having systems that identify when shopping cart abandonment has happened and then a method – and strategy – for addressing it.
You can read the entire article here: http://swypit.com/beating-online-shopping-cart-abandonment-stop-sales-from-sliding-down-the-drain/
About Kevin Hodes:
For nearly two decades, Kevin Hodes' company Swypit has taken pride in bringing honesty and integrity to the world of credit card processing.
Swypit aims to be more than just another service. Their goal is to become a trusted partner, helping to positively impact the merchant's bottom line. In an industry rife with providers more focused on selling or leasing equipment than building relationships, Swypit is different. They ensure customers always know that they are more than just a number.
Swypit provides world-class service as well as some of the most competitive rates in the industry.  How much do their terminals cost? Nothing! The company provides merchants with credit card terminals, discounted point-of-sale and even cash advances to customers they choose to partner with… no catch.
Owner Kevin Hodes is a two-time best-selling author and the Executive Producer of, "Maximum Achievement, The Brian Tracy Story." His expertise in the credit card processing industry is frequently sought out from all over the country and has been on NBC, ABC, CBS & FOX.  Staying active in the community and giving back is important to Mr. Hodes – he is an avid supporter of helping families of fallen soldiers with The American Fallen Soldier Project.
You may obtain further information about Frisco, Texas-based Swypit by visiting the website: www.swypit.com or by calling: 1-877-379-9748.