Kevin Hodes, CEO of Credit Card Processing Company Swypit, Publishes New Article Discussing the Importance of Ethics in Business
Frisco, TX – September 18, 2019 – Kevin Hodes, CEO of Swypit has published a new article entitled "Ethics in Business: How Important Are They?" In the article, Hodes talks about the definition of business ethics and how they play a role in business operations.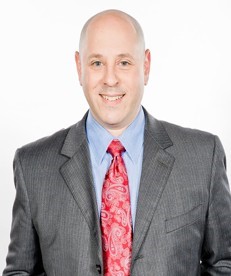 Ethics can seem subjective. But is that really true? Hodes begins his piece by examining that question.
As he explains, it can be difficult for a business to sometimes determine what is ethical or unethical because it likely serves a myriad of different audiences and thus, interests. Therefore, ethics in business can often feel like a balancing game and somewhat, like aiming at a moving target.
On the other hand, says Hodes, it's usually clearer when a business is acting unethically, than deciding if it's behaving ethically. This is an important distinction to consider, he elaborates, because there are definitive benefits to a business for behaving ethically.
He says, "Don't you appreciate ethical behavior? When others act and behave ethically? Would it not stand to reason then, that your customers and clients would also appreciate the same? And that when they experience ethical behavior of and by and business that they feel more comfortable sharing and promoting that business or organization to others?"
Hodes goes on to states that once we accept the importance of business ethics, it's equally vital to consider how to apply a definition or working standard of ethics to business operations.
You can read the entire article here: http://swypit.com/ethics-in-business-how-important-are-they/
About Kevin Hodes:
For nearly two decades, Kevin Hodes' company Swypit has taken pride in bringing honesty and integrity to the world of credit card processing.
Swypit aims to be more than just another service. Their goal is to become a trusted partner, helping to positively impact the merchant's bottom line. In an industry rife with providers more focused on selling or leasing equipment than building relationships, Swypit is different. They ensure customers always know that they are more than just a number.
Swypit provides world-class service as well as some of the most competitive rates in the industry.  How much do their terminals cost? Nothing! The company provides merchants with credit card terminals, discounted point-of-sale and even cash advances to customers they choose to partner with… no catch.
Owner Kevin Hodes is a two-time best-selling author and the Executive Producer of, "Maximum Achievement, The Brian Tracy Story." His expertise in the credit card processing industry is frequently sought out from all over the country and has been on NBC, ABC, CBS & FOX.  Staying active in the community and giving back is important to Mr. Hodes – he is an avid supporter of helping families of fallen soldiers with The American Fallen Soldier Project.
You may obtain further information about Frisco, Texas-based Swypit by visiting the website: www.swypit.com or by calling: 1-877-379-9748.