Kevin Hodes, CEO of Credit Card Processing Company Swypit, Publishes New Article Exploring How Making Your Bed Every Day Impacts Success
Frisco, TX – March 04, 2020– Kevin Hodes, CEO of Swypit has published a new article entitled "it's the Little Things: Make Your Bed Every Day for Greater Success In Life and Business." In the article, Hodes considers the assertion from Admiral William McRaven that making your bed can positively impact the well-being, daily behavior, and might be a predictor of overall personal and professional success.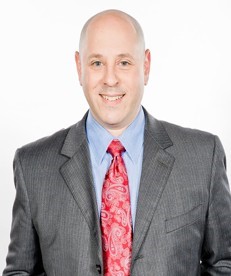 A few years ago, Admiral McRaven created a fairly large buzz when he made this claim in his book and later, via video. His primary point was that committing to making your bed every day and then following through builds and grows discipline.
Additional reasons for the importance of this practice are that it starts your day off right, it leads to better productivity and that it even helps improve mood and reduce stress.
Since then, says Hodes, "Many others have jumped on the 'make your bed every morning for success' bandwagon. Each of them give a slightly different rationale for why this is so critical to positive results in life and career, but the gist is basically the same."
Perhaps, however, the most important reason making your bed every day can be a success indicator and even predictor, is that it teaches the importance of "doing the small things."
Making your bed only takes a minute or two but if it can give such great results, what if we extrapolate that idea to business?
Elaborates Hodes, "In business, it's much the same. Often, we spend so much time on the big picture or big goals or chasing big success that we forget it's the little things that really help us get there. It's the little things that combine to create big things. It's the little things that separate the "big" winners from losers."
You can read the entire article here: http://swypit.com/its-the-little-things-make-your-bed-every-day-for-greater-success-in-life-and-business/
About Kevin Hodes:
Since 1999, owner and founder of Swypit, Kevin Hodes, prides himself on bringing honesty and integrity to the world of credit card processing.  Swypit provides much more than just a service. Swypit takes great pride in assisting their clients with growing and managing their business, while directly and successfully contributing to their client's profitability.  His expertise in the merchant service industry is sought out and he has been seen on ABC, NBC, CBS, A&E, E!, and Bravo networks.
In an industry that is rife with third party providers who are often more intent upon selling equipment than providing an effective solution for your business, Swypit ensures that their clients feel like more than just a number and receive an unparalleled level of communication and customer support.
Swypit provides world‐class service, rates, and leading edge technology. In addition, they offer businesses free credit card terminals, point of sale systems capable of managing inventory, payroll, gift cards, as well as cash advance services.
Kevin Hodes is a three time Best‐Selling Author and Executive Producer of the following documentaries, "Maximum Achievement: The Brian Tracy Story", "The Jay Abraham Story, Getting Everything You Can Out Of All You've Got " and the upcoming movie "Folds of Honor, The Maj Dan Rooney Story."
Staying active in the community and giving back is important to Hodes, which is why direct profits from Swypit go back into many community organizations, with his primary focus being The American Fallen Soldiers Project.
You may obtain further information about Frisco, Texas-based Swypit by visiting the website: www.swypit.com or by calling: 1-877-379-9748.