Kevin Hodes, CEO of Credit Card Processing Company Swypit, Publishes New Article Sharing How to Reignite Your Creativity
Frisco, TX – Mar 21, 2019– Kevin Hodes, CEO of Swypit has published a new article entitled "Reinvigorate Your Professional Creativity and Watch Your Business thrive." In the article, Hodes discusses how to manage a decline in creativity that is hindering business growth.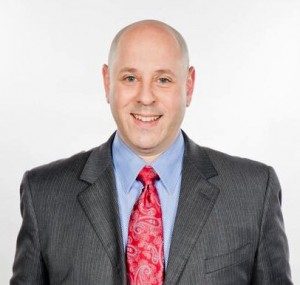 When we're youngsters, it's easy to be creative. Primarily, because there is nothing else weighing on our minds and getting in the way.
The same is true in the early days of our business says business leader Kevin Hodes, "In the early stages of entrepreneurship, creativity is frequently flowing like a faucet—maybe even like a firehouse. Ideas are plentiful and pretty much everything revolves around making these ideas come to life. It's a time when it seems as if you're on top of your game and as a result, even if you face challenges, somehow things just manage to click."
On the other hand, as we get older, our responsibilities – and stressors – increase and this can sometimes cause creativity to see to dry up and wither. As a result, we find our business and perhaps our life, getting stale.
As Hodes elaborates, "Inevitably, however, our creativity will seem to begin to dry up—maybe even just switch off and stop. It might happen in an instant, or it might seem to just trickle away a little bit at a time. Often, this is when our business — and perhaps, we ourselves — will come to a major crossroads. We either find a way to reignite our creativity, moving past that point and continuing to grow and thrive, or we wither away and maybe, call it quits."
Is it possible to reinvigorate our creativity and light a new fire in our business as a result? Hodes contends it's more than possible—it's easy!
He explains, "Creativity is not just something we either are or are not born with, it can be a learned skill. With attention and practice, creativity can not only be reborn, it can be truly reinvigorated to be bigger and better than ever."
You can read the entire article here: http://swypit.com/reinvigorate-your-professional-creativity-and-watch-your-business-thrive/
About Kevin Hodes:
For nearly two decades, Kevin Hodes' company Swypit has taken pride in bringing honesty and integrity to the world of credit card processing.
Swypit aims to be more than just another service. Their goal is to become a trusted partner, helping to positively impact the merchant's bottom line. In an industry rife with providers more focused on selling or leasing equipment than building relationships, Swypit is different. They ensure customers always know that they are more than just a number.
Swypit provides world-class service as well as some of the most competitive rates in the industry.  How much do their terminals cost? Nothing! The company provides merchants with credit card terminals, discounted point-of-sale and even cash advances to customers they choose to partner with… no catch.
Owner Kevin Hodes is a two-time best-selling author and the Executive Producer of, "Maximum Achievement, The Brian Tracy Story." His expertise in the credit card processing industry is frequently sought out from all over the country and has been on NBC, ABC, CBS & FOX.  Staying active in the community and giving back is important to Mr. Hodes – he is an avid supporter of helping families of fallen soldiers with The American Fallen Soldier Project.
You may obtain further information about Frisco, Texas-based Swypit by visiting the website: www.swypit.com or by calling: 1-877-379-9748.