Kevin Hodes, CEO of Credit Card Processing Company Swypit, Publishes New Article Sleep Deprivation and Business Decisions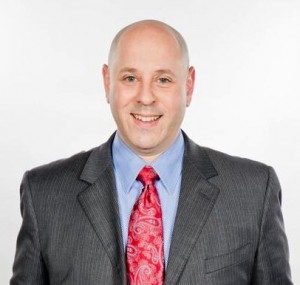 Frisco, TX – July 22, 2018 – Kevin Hodes, CEO of Swypit has published a new article entitled "How Does Sleep Deprivation Affect Decision Making in Business?" In the article, Hodes discusses the effects of sleep deprivation on mind and body and how this relates to business choices.
Time, explains Hodes, is at a premium for everyone. In fact, he says, it might be one of our most valuable personal and professional resources. Combine that with the fact that it seems like society and work operate with a 24/7 schedule and that puts a lot of demands on the average person. It also limits the amount of time "available" for sleep.
Over time, this sleep deficiency can transition into sleep deprivation. Sleep deprivation is a prolonged situation or case of sleep deficiency.
Sleep deprivation can have mild to extreme negative impacts for individuals. Hodes elaborates, "One negative impact of sleep deprivation is that it can cause our brain to not be able to function at is full potential. Furthermore, studies have shown that while a lack of sleep hinders an employee's ability to perform at peak performance, sleep deprivation also comes with other physical and emotional side effects as well."
He goes on to share some more specific detail into these negative impacts of sleep deprivation. For example, sleep deprivation often results in poorer performance and decreased productivity. It also impacts physical health in negative ways from mild effects to some that are more significant. Such as the fact that people who get less than 7 hours of sleep a night are more likely to develop a cold. They are also more likely to be obese, have heart disease or develop diabetes.
But as it relates to business, sleep deprivation can be a big deal too. Hodes shares, "Sleep deprivation costs businesses an average of $2,200 a year, per sleep-deprived employee, in lost productivity."
Thus, he offers, "you may consider creating an environment for healthy sleep to reduce these behaviors and costs." Examples of ways to do this include enforcing a leave-on-time rule, exercise periods allowed during the day, and not sending employees emails after hours.
You can read the entire article here: https://www.swypit.com/how-does-sleep-deprivation-affect-decision-making-in-business/
About Kevin Hodes:
For nearly two decades, Kevin Hodes' company Swypit has taken pride in bringing honesty and integrity to the world of credit card processing.
Swypit aims to be more than just another service. Their goal is to become a trusted partner, helping to positively impact the merchant's bottom line. In an industry rife with providers more focused on selling or leasing equipment than building relationships, Swypit is different. They ensure customers always know that they are more than just a number.
Swypit provides world-class service as well as some of the most competitive rates in the industry.  How much do their terminals cost? Nothing! The company provides merchants with credit card terminals, discounted point-of-sale and even cash advances to customers they choose to partner with… no catch.
Owner Kevin Hodes is a two-time best-selling author and the Executive Producer of, "Maximum Achievement, The Brian Tracy Story." His expertise in the credit card processing industry is frequently sought out from all over the country and has been on NBC, ABC, CBS & FOX.  Staying active in the community and giving back is important to Mr. Hodes – he is an avid supporter of helping families of fallen soldiers with The American Fallen Soldier Project.
You may obtain further information about Frisco, Texas-based Swypit by visiting the website: www.swypit.com or by calling: 1-877-379-9748.