Kevin Hodes, CEO of Credit Card Processing Company Swypit, Publishes New Article Talking How to Use Networking for Business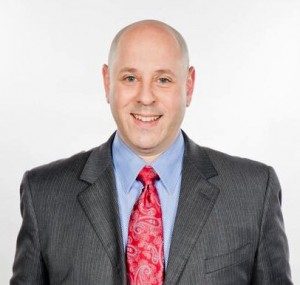 Frisco, TX – November 27, 2018 – Kevin Hodes, CEO of Swypit has published a new article entitled "Be a Networking Genius to Get Ahead in Business." In the article, Hodes talks about networking and how to maximize the networking process to get ahead in business.
It's no real secret, or nothing new, that networking is a great way to grow a business. Even better, there are many different ways that networking can be performed today such as in-person networking, networking over the phone and even networking online.
As Hodes says, "Everyone has a different preference or default regarding networking and meeting with others. The needs and goals of your network are changing frequently, so your approach may also need to change so that you implement different methods of networking over time.
In this article, Hodes goes on to give four various networking "varieties" to enhance your specific networking efforts.
One idea he presents is being willing or open to mixing online and offline approaches to networking. He explains, "In-person meetings may make it easier to create deeper connections but you can only schedule so many meetings in one day's work. On the other hand, social platforms make it attainable to reach numerous individuals all at one time."
He also adds that phone calls and video chats are another way to deepen connections as compared to traditional text chat. Additionally, he reminds that it's important to consider the preferences of those with whom you are networking as well.
Other ideas he mentions include mixing up the size of the networking events you attend, changing the reasons you reach out and expanding your efforts outside your typical networking circle.
You can read the entire article here: http://swypit.com/be-a-networking-genius-to-get-ahead-in-business/
About Kevin Hodes:
For nearly two decades, Kevin Hodes' company Swypit has taken pride in bringing honesty and integrity to the world of credit card processing.
Swypit aims to be more than just another service. Their goal is to become a trusted partner, helping to positively impact the merchant's bottom line. In an industry rife with providers more focused on selling or leasing equipment than building relationships, Swypit is different. They ensure customers always know that they are more than just a number.
Swypit provides world-class service as well as some of the most competitive rates in the industry.  How much do their terminals cost? Nothing! The company provides merchants with credit card terminals, discounted point-of-sale and even cash advances to customers they choose to partner with… no catch.
Owner Kevin Hodes is a two-time best-selling author and the Executive Producer of, "Maximum Achievement, The Brian Tracy Story." His expertise in the credit card processing industry is frequently sought out from all over the country and has been on NBC, ABC, CBS & FOX.  Staying active in the community and giving back is important to Mr. Hodes – he is an avid supporter of helping families of fallen soldiers with The American Fallen Soldier Project.
You may obtain further information about Frisco, Texas-based Swypit by visiting the website: www.swypit.com or by calling: 1-877-379-9748.