Kevin Hodes, CEO of Credit Card Processing Company Swypit, Publishes Piece Debating Whether It's Better to Make or Raise Money to Fund Your Business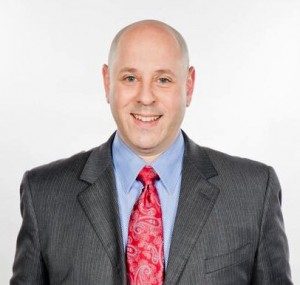 Frisco, TX – August 29, 2018 – Kevin Hodes, CEO of Swypit has published a new article entitled "Funding Your Business: Make It or Raise It?" In the article, Hodes discusses which method of business funding makes more sense for the long-term success of the business.
Every business founder and owner at one time or another, contemplates whether to focus on making money or raising money to support launch, growth or expansion.
Many choose the bootstrap method, desiring to retain total control over the business' direction—strategy and operation. Others feel that is just not going to allow them to grow at the pace they want or need to and so they seek outside funding to finance ongoing operations.
Hodes addresses this question by explaining, "Although neither raising money, nor making money, alone truly defines a startup's success, it is important to understand how to leverage both to ensure your business never stops growing and thriving."
Hodes elaborates that the dilemma is further compounded by the fact that even though bootstrappers will have less overall debt, that doesn't mean that investors will view such businesses more favorably – or even favorably at all – in the future. He says this is because outsiders often place more conviction (and support) behind well-funded businesses. Consequently, those companies are then able to further secure additional and better funding offers and opportunities because they are already seen as holding a strong position.
In any case, Hodes states, it's a question that can't be ignored and can have far-reaching and longitudal consequences. Thus, it's one to be taken seriously. Says Hodes, "The bottom line is that if you commit 100% to either one or the other, you will most likely still succeed. Specifically, because being the leader of a business also comes with other factors to consider and tame, such as market speed and/or other external threats. Thus, to succeed, you need to not only focus on making and raising money, but how to time your choice to produce the most positive effects on and in your business."
You can read the entire article here: http://swypit.com/funding-your-business-make-it-or-raise-it/
About Kevin Hodes:
For nearly two decades, Kevin Hodes' company Swypit has taken pride in bringing honesty and integrity to the world of credit card processing.
Swypit aims to be more than just another service. Their goal is to become a trusted partner, helping to positively impact the merchant's bottom line. In an industry rife with providers more focused on selling or leasing equipment than building relationships, Swypit is different. They ensure customers always know that they are more than just a number.
Swypit provides world-class service as well as some of the most competitive rates in the industry.  How much do their terminals cost? Nothing! The company provides merchants with credit card terminals, discounted point-of-sale and even cash advances to customers they choose to partner with… no catch.
Owner Kevin Hodes is a two-time best-selling author and the Executive Producer of, "Maximum Achievement, The Brian Tracy Story." His expertise in the credit card processing industry is frequently sought out from all over the country and has been on NBC, ABC, CBS & FOX.  Staying active in the community and giving back is important to Mr. Hodes – he is an avid supporter of helping families of fallen soldiers with The American Fallen Soldier Project.
You may obtain further information about Frisco, Texas-based Swypit by visiting the website: www.swypit.com or by calling: 1-877-379-9748.