Kevin Hodes Named Executive Producer For Upcoming Feature "Getting Everything You Can Out of All You've Got: The Jay Abraham Story"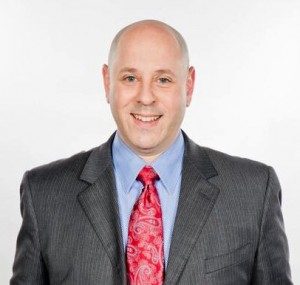 Kevin Hodes joined with DNA Films®, an Emmy® Award-winning film production company, as an Executive Producer in the new documentary called "Getting Everything You Can Out of All You've Got: The Jay Abraham Story"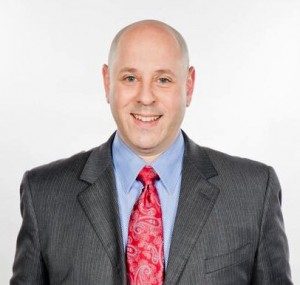 Frisco, TX – Feb. 15, 2018– Kevin Hodes signed on as an Executive Producer in a new documentary film from DNA Films® titled "Getting Everything You Can Out of All You've Got: The Jay Abraham Story" Five-time Emmy Award winning Director, Producer and Filmmaker Nick Nanton is gearing up to helm a documentary about the life and Legend of Jay Abraham, an American business icon who Forbes magazine named as one of the top five executive coaches in the US.
As an Executive Producer, Kevin Hodes will lend support to the principal filming of the movie.
The film, tentatively titled "Getting Everything You Can Out of All You've Got: The Jay Abraham Story" will begin principal photography in March of 2018 in Redondo Beach, CA.
More About Kevin Hodes:
For nearly two decades, Kevin Hodes' company Swypit has taken pride in bringing honesty and integrity to the world of credit card processing.
Swypit aims to be more than just another service. Their goal is to become a trusted partner, helping to positively impact the merchant's bottom line. In an industry rife with providers more focused on selling or leasing equipment than building relationships, Swypit is different. They ensure customers always know that they are more than just a number.
Swypit provides world-class service as well as some of the most competitive rates in the industry. How much do their terminals cost? Nothing! The company provides merchants with credit card terminals, discounted point-of-sale and even cash advances to customers they choose to partner with… no catch.
Kevin Hodes is a two-time Best-Selling Author® and the Executive Producer of "Maximum Achievement: "The Brian Tracy Story." And, Executive Producer of "Getting Everything You Can Out Of All You've Got: The Jay Abraham Story". His expertise in the credit card processing industry is sought out all over the country and he has been seen on NBC, ABC, CBS & FOX, A&E, E! And, Bravo networks affiliates. You can listen to Mr. Hodes on his "Whatdaheck" show, Thursdays from 10-11am central, on KVGI Radio. Staying active in the community and giving back is important to Mr. Hodes, which is why direct profits from Swypit go back into many community organizations, with his primary focus being The American Fallen Soldier Project.
You may obtain further information about Frisco, Texas-based Swypit by calling: 1-877-379-9748. Or by visiting:
Facebook: http://bit.ly/2o1gDOC
Youtube: http://bit.ly/2o7ThWP
About DNA Films®:
DNA Films® is led by five-time Emmy® Award Winning Director and Producer, Nick Nanton and Emmy® Award Winning Producer, JW Dicks. Dicks and Nanton have produced multiple award winning films including Return to Esperanza, Visioneer: The Peter Diamandis Story, Esperanza, Mi Casa Hogar and Jacob's Turn. Their productions have won several Emmys and together they have been awarded dozens of Telly Awards for excellence in television and film production. Combined, they have produced and directed more than 500 television episodes and dozens of films.
Dicks and Nanton's goal is to bring amazing stories to the big screen as a means of encouraging and inspiring a new generation.
###