5 Apps to Help You Find Mentors or Mentees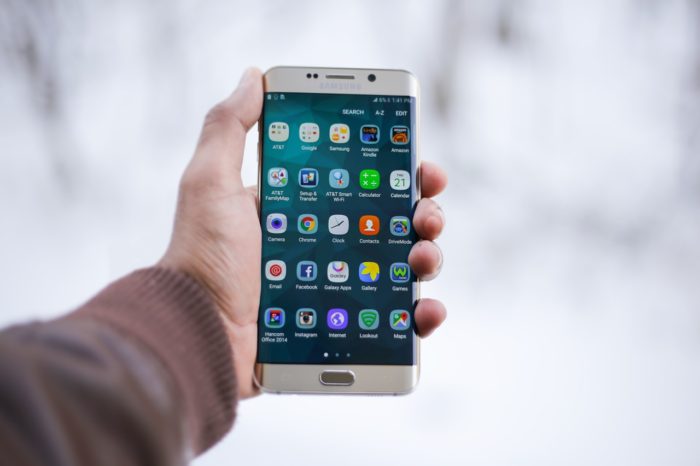 Seeking help and guidance from a mentor is a strong business move for any business owner. Especially if you are a new business owner, having access to a collaborative partner, their well-built network, and their (likely vast) experience can be priceless. It definitely can reduce time and energy lost to costly mistakes your mentor can help you avoid AND increase the likelihood of your success.
Because of the many benefits having a mentor offers to business owners, mentors are often a highly-sought-after commodity. And while getting or having a mentor is a strong move, it's also important to realize that not all mentors are equally yoked.
Finding a beneficial mentor as a business owner can be challenging if your network is limited. And since expanding your professional network is one of the most influential reasons you might be interested in a mentor, this can be a big challenge.
Fortunately, today, finding a mentor doesn't have to be so difficult.
Here are some technological platforms to help you connect with mentors:
1. Mogul
Mogul is a worldwide online platform, reaching over 18 million women per week, that allows women to have 24-hour access to an online advice hotline. Experts associated with Mogul include the former chairman of Hearst Magazines, as well as Miss New York. This platform is not solely based on business advice, but also uses a "mentor model" to share advice on higher education, beauty, fitness, and careers. Mogul also gives women access to 10 award-winning courses for inclusive skill building.
2. iMentor
This is a student-focused platform, empowering students from less fortunate communities to not only graduate from high school, but to go even further and attain a college degree. Students have the opportunity to meet with their mentor one-on-one, whether online or in person. By allowing these students to form a bond with their mentors, they are strongly encouraged to strive towards their goals and succeed not only in school, but as they move into the business world.
3. Horse's Mouth
Much like the social media environment, Horse's Mouth is a free online platform where members are encouraged to ask questions and request advice from mentors. Those who are inclined to respond to questions and requests are free to do so. The goal of Horse's Mouth is to provide a safe, comfortable environment where participants can be themselves, while giving and receiving advice and wisdom from others alike online.
4. SCORE
Backed by the Small Business Administration (SBA), SCORE concentrates on lending a helping hand to small businesses by providing access to an array of tools that can help mentees grow their business. These tools include, but are not limited to, advice, workshops, and document templates. SCORE also offers volunteer mentorship in over 60 different industries, nearly ensuring the mentees will find the mentor they've been searching for to help them succeed.
5. MentorCity
MentorCity is a mentor-matching service that is available to entrepreneurs, students, and nonprofit organizations. This platform works in 2 directions. First, the mentor can seek out a mentee they feel confident they can guide. Second, mentees can search for a mentor they believe will help benefit them and their business. MentorCity matches mentees and mentors based on skills, industry, job description, experience, gender, location, and language, making it a very versatile mentor platform.
Of course, it's fantastic if you can easily find – or know – who your mentor will be, all on your own. However, if you're new to an industry or area, that might not be the case. If you fall into that latter group, then perhaps the apps above can help you find the mentor you need. Conversely, if you are an experienced entrepreneur, perhaps you'll consider using one or more of these apps to become a mentor to another and pay-it-forward for your success, to help someone else.