Don't You Want to be a Part of Our Inner Circle?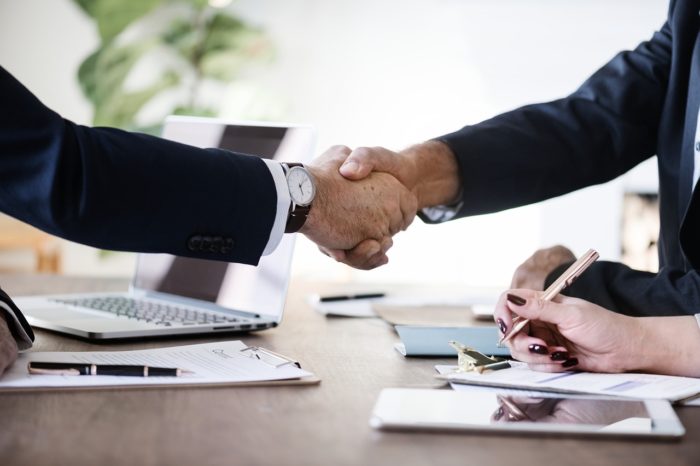 First things first, what does this even mean: Inner Circle? To me, when you are part of an inner circle, you have access to people and services others don't. Not only can they further enhance your own business forward, but these same people and services can further enrich your lives overall!
I'm so happy with the relationships we've cultivated at Swypit and I love those within our Inner Circle. So, let's examine some of the great people we work with!
Our Inner Circle
While our inner team at Swypit is quite large, there are a few key players I want to acknowledge. Without them and their efforts, we wouldn't be able to service our clients at the high-level that we strive for.
Batting leadoff within our Swypit Inner Circle is my wife, Sarah. She makes sure I don't spend too much money and plays a vitally important part of everything we do here at Swypit. She makes sure the company runs on the financial side, so that we can address our clients' every need.
Next there's Brenda. Brenda makes sure the pricing is correct after the fact and ensures our merchants' gateway is working properly day in and day out. She also takes care of our clients to reset passwords and oversees the team that's regularly monitoring our merchant's accounts. Brenda has been with us for over 10 years, so it's no joke when I say she is one of our best! It's safe to say, she has the ins and outs of credit card processing down!
Another integral player within in our inner circle is Mike Goldsmith. He's out there developing new relationships and further enhancing our very own network of clients. He has to put up with my baloney…which is kind of hard to do because my brain is going in so many directions at the same time.
All this to say, our Inner Circle here at Swypit is working hard for you! We have a big team, managed by consummate professionals in the credit card processing industry and we want the best for you!
Clients Within Our Inner Circle
Now I want to discuss our inner circle of clients. These are businesses that are the best at what they do, just like how Swypit is the best at what we do! Not only are these businesses our clients, but in many cases I'm one of their biggest customers too.
One of our biggest passions at Swypit is to connect great people with great services. Therefore, as an client within our Inner Circle, you gain networking access to all the various companies and services that our clients provide! I strive to act as a referral service for my clients who are all over the country. At the end of the day, it's about helping our clients provide the best versions of their good/service and become more profitable.
I'd like to showcase a few of the clients within our Inner Circle that are providing a top-tier service today!
For instance, I've had an aquarium for decades. Right now, have a 320-gallon fish tank that I've had for 18 years, maybe longer, and I've loved working with Dallas North Aquarium along the way. Sean and his staff do an amazing job and they're the experts at what they do. Everyone flocks from all over the area because the folks at Dallas North Aquarium are the best at what they do. Check them out HERE.
Another client I really love doing business with is Andy Bush, owner of ACE Handyman Services, Collin County. You can find the HERE. We process credit cards for them all over the country. We also recommend them when someone asks if we know a good handyman.
Another inner circle client I love doing business with is Ernest B. Ernest used to sell cars, but his barbeque became so popular, he decided to focus all his attention there. He and Cecily, his wife have grown the business so much that now they have a retail location called Earnest B's BBQ & Catering Co: Check out their menu HERE then go visit them for the best BBQ!
When it comes to an amazing referral source, Chambers of Commerce are your best bet. Tony Felker, President/CEO of Frisco Chamber of Commerce is connecting everybody. There are so many ways to get involved in the community. Check out the many ways your business can get involved in the community HERE.
Ted Holiday, President/CEO of Glass Guru of Frisco and Sherman is the expert when it comes to glass. That includes windows, doors, showers, mirrors. If it has to do with glass, Ted's your go-to and you can check them out HERE.
Another local inner circle client is Tanya Tomlin, Owner Sorted Out Professional Organizing Services. If you need a new setup in your office or home ,she will organize everything. She has a unique process that's not about just how to stack your in and out boxes! Check out her website HERE and you'll see what I mean.
A former Housewives of Dallas, D'Andra Simmons with Hard night, Good Morning Skincare and Ultimate Living Nutrition Products is also making a big difference in the community and around the world. Her products are much loved and her philanthropic activities are changing lives. Visit their website HERE.
Last, but certainly not least I want to mention that we are the endorsed merchant services provider for Southwest Car Wash Association and have been for over 15 years. They run an exceptional organization that strives for top-tier service, just like us. You can find out more about their association by visiting them online HERE.
We Fight for Our Merchants
At Swypit, we create long-term relationships. Plain and simple. We are hands on and one-on-one.
If you're not utilizing a top-tier credit card processor for your business, I implore you to reach out to our team. There are countless benefits for becoming a client of ours and I can't wait to have that conversation with you!
Listen to the podcast HERE: