Ethics in Business: There's An App for That???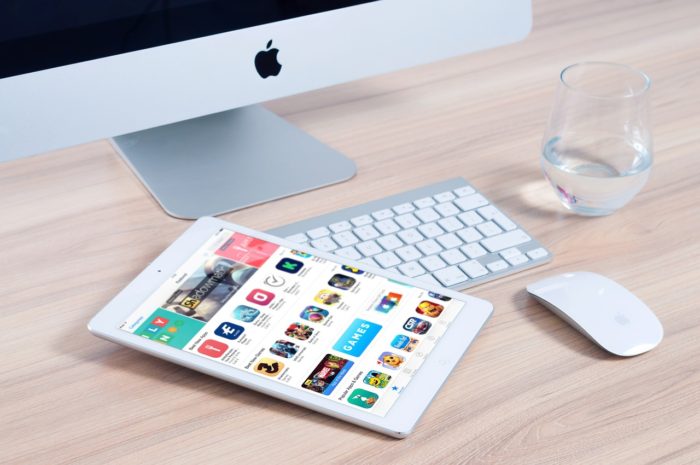 Recently, we discussed ethics in business and organizations. We clarified what "ethics" mean and specifically, what ethics and ethical behavior mean to — and in — a business.
But what if your business doesn't currently have an Ethical Code? Do you just randomly practice what you personally think or feel ethics to be? [H2]
What if your definition differs than that of your (other) leadership or just as importantly, that of your employees?
How do you practice business ethics in a dynamically changing world? [H3]
Would you believe, "…there's an app for that?!"
First, let's talk a little more about why ethics in business matters so much today when there literally is an app for almost everything… [H3]
Apps that others might use to check the ethics of a business: [H4]
BOYCOTT [H5]
Boycott is a deep dive into the ethics of a business. It isn't just basic information either. It provides a plethora of data points that customers and potential customers can examine. And if a person or group decides to boycott a business, it not only notifies the person searching—it notifies the business or organization too. As Forbes says, "With over a million people using it every day, the app is seeing impressive growth and the taking voting with your wallet to another level." (https://www.forbes.com/sites/paularmstrongtech/2017/01/11/three-apps-that-will-help-you-find-out-which-brands-have-dirty-secrets/#47d43f626c69)
DONE GOOD [H5]
Done Good is basically the opposite of Boycott. Done Good "rewards" ethical businesses by giving them essentially free publicity. This is especially helpful when a business is not huge and doesn't have huge publicity or media budget to advertise their good ethics and works. Perhaps the coolest thing about Done Good is that it operates as a Chrome extension. To use it, you simply install it on your Chrome browser and then shop/browse as normal. You can also set it with specific criteria about what is important to you and what you want to see when surfing businesses.
An app that helps businesses determine their ethical behavior standards and business ethical code: [H4]
If your business doesn't currently have an ethical code, you may want to check out the app Business Ethics. [H5]
This app defines business as ethics this way:
"Business ethics is the study of proper business policies and practices regarding potentially controversial issues, such as corporate governance, insider trading, bribery, discrimination, corporate social responsibility and fiduciary responsibilities. Law often guides business ethics, while other times business ethics provide a basic framework that businesses may choose to follow to gain public acceptance."
The app covers nearly every possible topic and question about business ethics. While it wouldn't ever be wise to just totally rely on any app — even a seemingly "good" one" — to guide your business or organization's full ethical behavior and foundation, this app does provide a good place to start it seems.
The ratings for the app are high and the information, very comprehensive. When you're looking for a place to start with an ethics code for your business, this could very well be it. At the very least, it will provide a good foundation for understanding ethics in and for your business, for employees and leadership alike.