Kevin Hodes, CEO of Credit Card Processing Company Swypit, Publishes New Article Talking About Black Friday and the Internet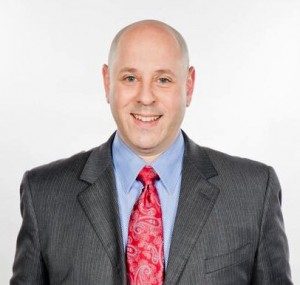 Frisco, TX – November 21, 2018 – Kevin Hodes, CEO of Swypit has published a new article entitled "Has the Internet Killed Black Friday?" In the article, Hodes discusses Black Friday and how the Internet has changed – or will continue to change – "the biggest shopping day of the year."
Black Friday has long been known as the biggest shopping day of the year, for businesses and consumers alike. In recent years, stores have started advertising earlier and earlier. Likewise, many have begun opening earlier and earlier with many doing so on Thanksgiving day—the day before the traditional "Black Friday."
Yet, shopping in stores on Black Friday (or Thanksgiving, even) can be stressful and sometimes, even dangerous. As Hodes explains, "As you can imagine, with all these huge savings, there are also huge crowds that start to form long before the stores are even open to ensure first dibs. These chaotic crowds often result in incidents such as customers being trampled, physical fights, and even items being "stolen" from one another."
Hodes also relays, most sales are still taking place in stores but online sales are on the rise. In his article, he gives some eye-opening stats, including the fact that the National Retail Federation says $655.8 billion will be spent in the holiday period this year with a 10% increase in online shopping spending—as much as $117 billion.
Consequently, Hodes then proceeds to answer the question, "How can retailers fight the online shopping rage while making the most of technology to make the Black Friday shopping experience a little easier?"
You can read the entire article here: http://swypit.com/has-the-internet-killed-black-friday/
About Kevin Hodes:
For nearly two decades, Kevin Hodes' company Swypit has taken pride in bringing honesty and integrity to the world of credit card processing.
Swypit aims to be more than just another service. Their goal is to become a trusted partner, helping to positively impact the merchant's bottom line. In an industry rife with providers more focused on selling or leasing equipment than building relationships, Swypit is different. They ensure customers always know that they are more than just a number.
Swypit provides world-class service as well as some of the most competitive rates in the industry.  How much do their terminals cost? Nothing! The company provides merchants with credit card terminals, discounted point-of-sale and even cash advances to customers they choose to partner with… no catch.
Owner Kevin Hodes is a two-time best-selling author and the Executive Producer of, "Maximum Achievement, The Brian Tracy Story." His expertise in the credit card processing industry is frequently sought out from all over the country and has been on NBC, ABC, CBS & FOX.  Staying active in the community and giving back is important to Mr. Hodes – he is an avid supporter of helping families of fallen soldiers with The American Fallen Soldier Project.
You may obtain further information about Frisco, Texas-based Swypit by visiting the website: www.swypit.com or by calling: 1-877-379-9748.