The Swypit Inner Circle Spotlight: Nick Nanton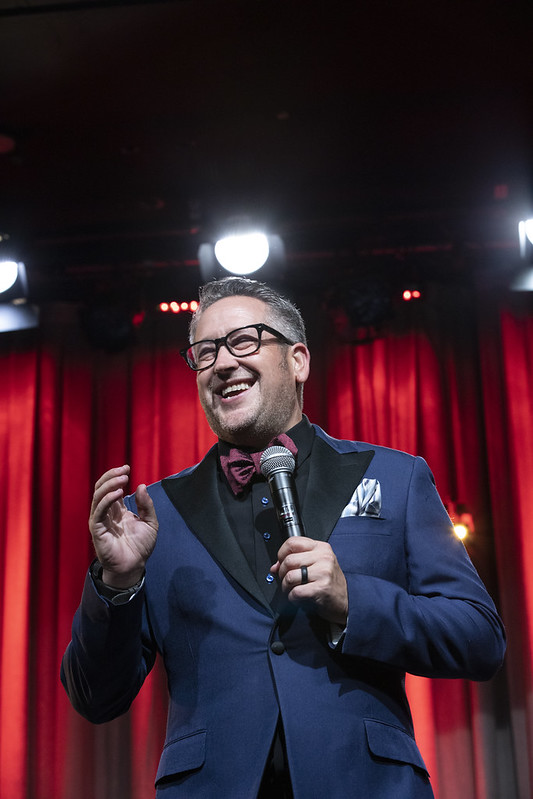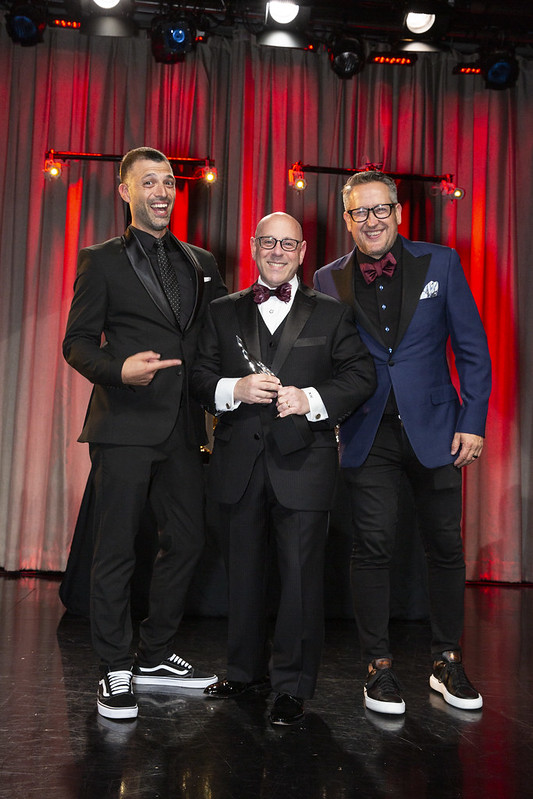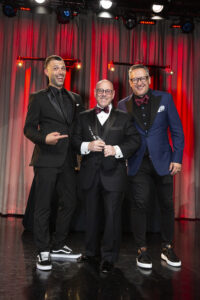 On our recent episode of The Swypit Show, I sat down with Nick Nanton, documentary filmmaker, film director, song writer, philanthropist, business owner and businessman extraordinaire. Oh, he also happens to be my business agent! I was curious to find out how he navigates such an awesome and busy lifestyle. Nick is the recipient of more Emmy Awards than you can shake a stick at, and he's getting ready to have his own star on the Hollywood Walk of Fame.
A Day in The Life
I asked Nick to share with me what a regular day in his life looks like. Nick explained to me that there are two kinds of days: days when he's home and days when he's on the road. He and his wife agreed to a schedule that gives Nick time to travel 7 nights a month, so that he can be home with his family. When he's home, Nick says it's not that exciting. In other words, it's normal. It's the kind of life most people lead. He sees the kids off to school. His oldest is driving now, which makes things a little easier… and scarier. He then works out with his wife or goes for a run with a friend.
Nick schedules his days home to take his first meeting at 10:30am. He also schedules a lunch date with someone each day. These can be both business-related lunches or personal! He schedules appointments in the afternoon and finishes up by 5 pm, so he can go to his kids' sporting events and activities. Nick's kids are ages 17, 14 and 11, so, as anyone with teenagers knows, it's hard to get everyone around the dinner table at the same time. "When I'm not working," Nick said, "I like fishing and hunting, playing the guitar and songwriting." With everything he does, it's difficult for me to imagine there's a time when Nick isn't working or spending time with his family.
The Meaning of "Effective Disruption"
In one of Nick's many books, he wrote about the keys to "effective disruption."  I find the term interesting and asked Nick what it means to him. "The term can be mistaken as negative," Nick explained and went on to say, "Let's talk about innovation, which I see as the same thing." According to Nick, innovation or disruption is what happens during uncertain times. Like the times we are living in now, Nick explained, with supply chain shortages, Covid-19, the market, and crypto-currency taking a dive. He said that when things are this uncertain, there are opportunities to find new and unique ways to help people. He always asks himself, "What is it going to take for us to be successful during this time?" He then looks around to see who needs help and to find ways to serve others. He looks to see if he has the solution for someone who may be experiencing some new challenge. The basic thing that I find so fascinating about Nick is that he is always looking for ways to serve others.
He shared with me that sometimes he simply does things to be helpful, particularly in natural disasters. Other times he said, "I find if you stay on this track and learn how you can serve others there may also be a business that can be had out of that as well, perhaps a product or service that can exist within your existing business."
The Power of Story Telling
The notion of serving others led me to ask about Nick's marketing agency, which is how I began working with him and his team. Working with Nick through the Celebrity Branding Agency has changed my life and many of the ways I do business. I've met people I would never have had the opportunity to meet. I asked Nick what made him realize he could help business owners in the way he does. "As a Marketing and Branding Agency," Nick said, "we help tell people's story so they can stand out in the marketplace. People are inherently interested in stories," he shared. "Especially if your story is about how you can help other people, then people want to hear your story. We help entrepreneurs and professionals, like yourself, who are helping others with their services and products tell their stories."
It's a Great Honor to Have Nick in My Inner Circle
I am so appreciative of what Nick does and what his team has done for my life and my business. I am deeply honored to have Nick in my inner circle of advisors and experts, that help keep my business growing. You can find out more about Nick Nanton, and about how he may be able to help your business, by going to www.NickNanton.com.
Listen to the podcast HERE.